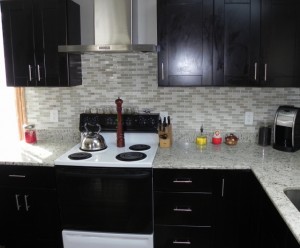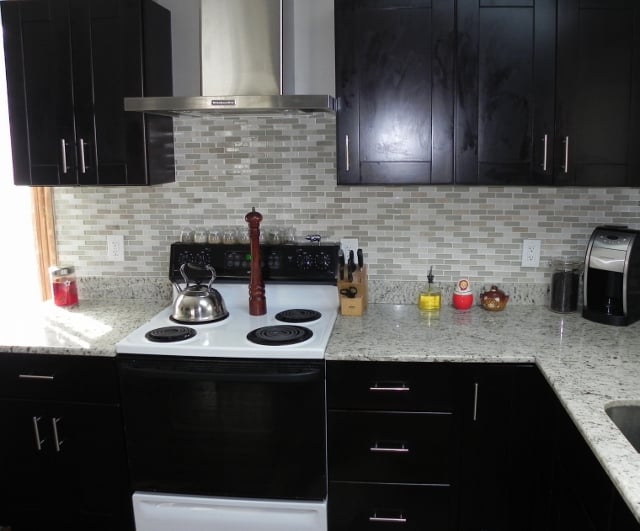 Everyone wants to save money. But is it worth it to sacrifice quality on something that makes up as large a part of the feel and function of your house as your kitchen cabinets? Here are a few ways to cut corners on cost, without skimping on quality.
If You're Going Painted, Buy Pre-Painted
Hardwood is priced, in part, by the level of beauty of the grain pattern. Just because a given piece of wood doesn't have the most attracting grain pattern though, doesn't mean it isn't high-quality or structurally sound. If you know you're going to paint your cabinets anyway, buying them pre-painted means the manufacturer is able to use cheaper, but still high-quality wood. If the retailer or wholesaler is reputable, those savings will be passed on to you.
If You're Comfortable with DIY Finishing, Buy Unfinished
By contrast, especially if you're going for a stained look, but even to some extent if you intend to paint your cabinets, if finishing by either stain or paint is something you feel confident in your ability to do properly and with a high level of quality, you can save a lot of money by doing that part yourself. This is also a great way to get the best cuts of wood, because the manufacturer can't hide blemishes behind paint or clever staining. Yet they usually can't rationalize charging more for cabinets that aren't finished yet, so you wind up getting the best, most beautiful doors and face frames for less.
Always Look for RTA Cabinets
It should probably go without saying since you're reading an RTA cabinet store's blog, but ready-to-assemble cabinets allow you to get cabinets of comparable quality for far less money than pre-assembled cabinets. Not only do you save money by not paying for the labor at a factory to assemble them, since RTA cabinets are much more compact when they're shipped, you also save money by not paying to ship a bunch of empty space inside a pre-assembled cabinet!
RTA Cabinet Store's cabinets are all designed to the highest quality standards, using hardwood doors and face frames, with genuine plywood sides for warp resistance. Most of our lines require nothing more than a screwdriver to assemble with sturdy, easy-to-build cam-lock construction.
Our design experts are standing by to help you design your dream kitchen on a budget lower than you might have imagined, so give us a call today at 610‑337‑5934, or visit us at www.rtacabinetstore.com to see what we have to offer!