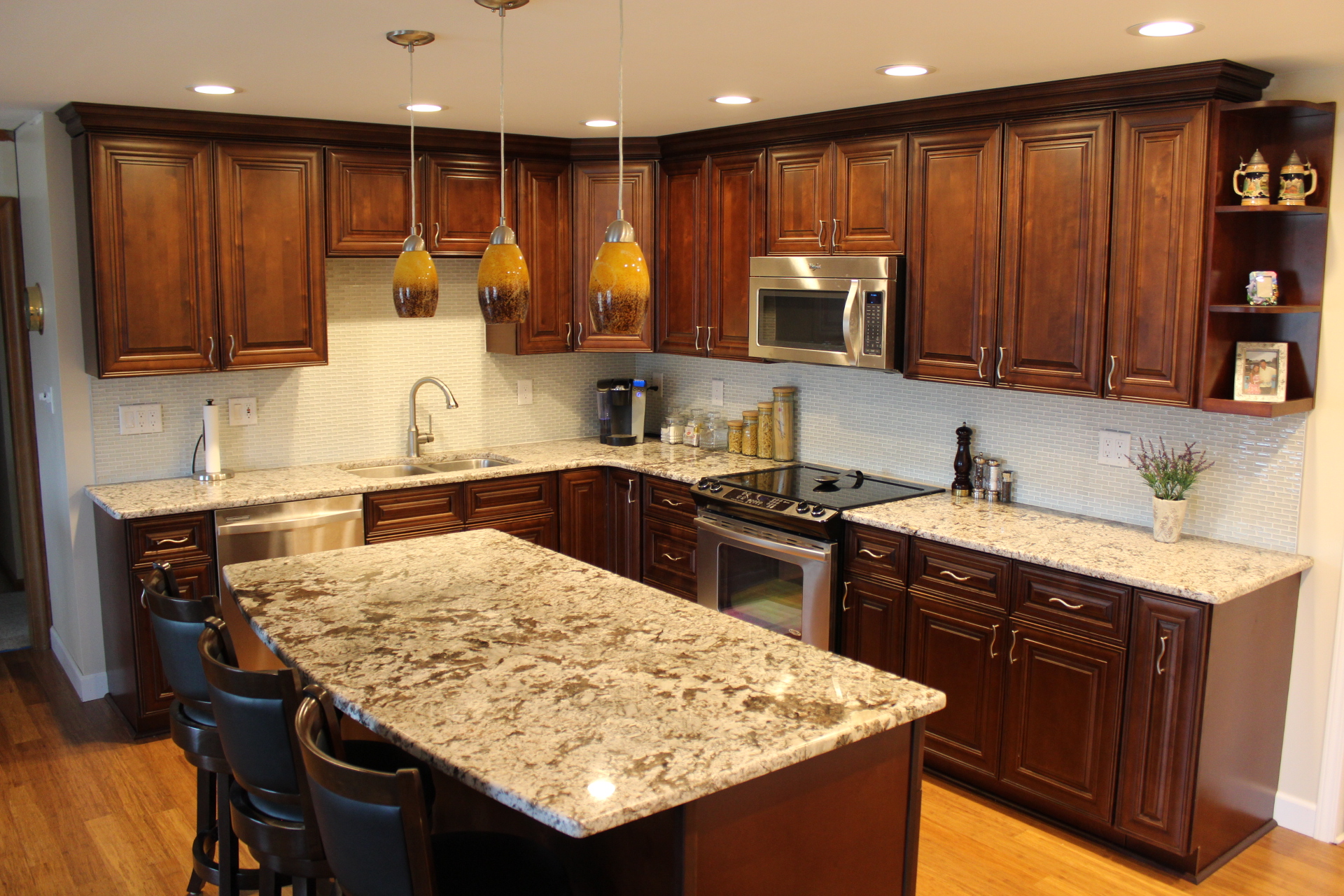 You have begun the process of creating a new (or remodeled) kitchen.  It's not as easy as it used to be, though, as the choices available to you are enormous beyond anything you would have imagined.  You can immediately narrow your choice down by 50%, by choosing which major type of style you want to go for, a modern kitchen look, or a traditional kitchen style.
Understand the Differences
Let's start with the traditional kitchen style.  This style uses primarily real-wood finishes.  Stone back splashes and classic patterns predominate, and when choosing kitchen cabinets, most go for an abundance of space for storing everything you can imagine.  These kitchens have a classic, timeless appearance, and would not be out of place 50 or 100 years ago.
A modern kitchen look is a sleek and tidy look.  Smart appliances, slick surfaces, and definitely not a finished wood look.  No open shelving like a traditional kitchen, choosing kitchen cabinets for a modern kitchen leads you to a realm of clean lines, solid colors and extremely simple and elegant, striking designs.  Modern kitchens are economical with space, and every item has its own dedicated place within the cabinets.
Be Aware of the Rest of Your Home
Does your home incorporate a lot of warm wood trim, or wooden furniture?  Are your floors tiled, and, if so, are they light, dark or patterned?  Take stock of the rest of your house, and it will pretty quickly become apparent which type of kitchen is right for your home.  Most homes have a theme, and your kitchen look will fall right into it.  One thing to remember though: the kitchen is almost always the heart of the home.  If you have one style of house, but really have your heart set on another style of kitchen, then go with it.  You can always begin the process of remodeling the house room by room, over the years, to match your centerpiece.
Choose a Good Go-to Person
Get yourself another opinion, from someone who is not going to live inside the home.  They are emotionally divorced from your choice, and can potentially see things you won't.  Here at RTA Cabinet Store, we love it when potential or current clients come to us with questions.  Going through the details, helping someone to figure out what type of kitchen is right for their home is one of the things we love best.  We can also help you determine which type of kitchen is likely to add more value to your home.  Whether it be a friend or a professional, sometimes it's exactly what is needed to point you in the right direction.
Either Style Is Great
There is no one style that is better than the other.  The only style that is right for your home is the one which is right for you.  In the end, gather the information you can from all the sources you can, but go with your gut instinct.  The ones who have to use your kitchen are you and your family, so pick something you will enjoy now and for years to come.