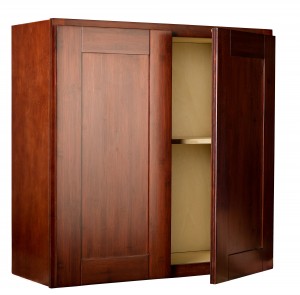 One of the most overlooked rooms in the house, in terms of storage at least, is the garage.  We tend to stuff and cram a lot of our stuff in the garage, never realizing that with the tiniest bit of effort, we can have a great looking garage filled to the brim with efficient storage space.
New or Used, RTA cabinets Are In
Many of us would think "Why put new cabinets in the garage?"  Depending on the budget, you may be right.  Then again, a new kitchen remodel may be the perfect time to carefully take out the old cabinets and rehang them in the garage.  On the other hand, it's a great idea to take a look at what's available (check out https://www.rtacabinetstore.com/RTA-Kitchen-Cabinets/ to take a look).
If you want to choose new cabinets for the garage, the world is your oyster.  We would suggest white Shaker cabinets if your garage is mostly white.  If you have wood in your garage though, a natural shaker would go very well.  Since garages tend to get dirty, unless you are extremely clean and don't do a lot of work in your garage, a medium wood or dark finish cabinet would help hide the grime and scratches.  RTA kitchen cabinets are not much more expensive than high quality shelving, and can give you a great way to organize your items.
Accessorizing Will Be the Key
Many of your cabinets may not need the shelves in them to store larger items.  But, we think that getting some accessories, such as the Rev-A-Shelf organizers would help organize all of the little bottles of liquids that every garage needs, and countless other things besides.  With a bit of organization and creative wiring, you could have as many outlets as you need, great garage lighting, and all of your items organized fabulously.
Countertop and Backsplash
This is what will make the difference between your garage looking like it has RTA kitchen cabinets and a custom cabinet job for the real DIYer.  There are many different ways you could go with a countertop, but for a garage of this caliber, we suggest a concrete countertop.  They are not too expensive, look great, are easy to clean and hard as heck.  You can get them in custom thicknesses, so get yours 1.25 or 1.5 times as thick as you would in the kitchen.  That way, you can cut, grind, and do just about everything on your countertop without worrying about it.  You can install permanent fixtures, such as a vice, rotary sander, and anything else you want easily and quickly.  For the backsplash, there really is only one option.  You guessed it, a pegboard.  Having a wide pegboard wall (you can get them to match your cabinets or the walls of your garage) to hang and organize all your tools will be an awesome way to keep it all organized.
RTA Kitchen Cabinets Are Not Just for the Kitchen
You can put RTA kitchen cabinets in lots of rooms of the house, but the one that makes the most sense other than the kitchen is that garage.  Storage needed, lots of wall space, and the ability to have an amazing work area?  We can't imagine many better uses!   Ready to start designing your garage today? RTACabinetStore.com's free online design tool will help! Get started here: https://www.rtacabinetstore.com/assets/html/plan/intro/intro2.php.