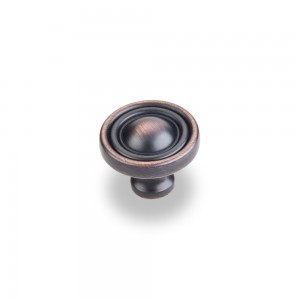 Summer is upon us, and if you didn't know, summer is a great time to put in some new, or replace some old, kitchen hardware.  With long days and plenty of light, the kitchen is the social hub of most people's households even more in the summertime.  Use that extra daylight to breath some new life into your kitchen!
Cabinet Knobs, Pulls and Handles
This is an area where you can have a complete kitchen refresh without breaking the bank or replacing your entire kitchen.  Kitchen hardware is normally very easy to replace, and fairly standardized, requiring just a Philips head screwdriver and some elbow grease.
Start Your Refresh
When beginning your kitchen refresh, count all of the pieces of kitchen hardware you need.  Also, when ordering, it might be a good idea to get one or two knobs or pulls extra, just in case.  Make sure you look at everything available and maybe even get some advice from a trusted source before ordering.  It will really change the look of the kitchen, so you want to be sure before you do all the work.  There are many different types of kitchen hardware, so this planning stage is very important.
All Kitchen Hardware Is Not Equal
When ordering your new kitchen hardware, get it from a trusted and reliable source.  There are many cheap options available, but those come with their own problems, such as quality and quality control errors in manufacturing, flaking, and they tend to not last very long.  Make sure that where you get it from has a reputation for quality.
A Kitchen Refresh Behind the Scenes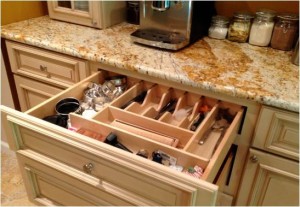 When most people think about kitchen hardware, they think only about cabinet knobs, pulls and handles. These are very important, and give a good facelift to your kitchen.  Here at RTA Cabinet Store, we know there is much more to it.  Kitchen utility is also very important.  Soft close hinges, soft close door dampeners and drawer glides, amongst other things, are very useful additions to your kitchen as well.  Refreshing the closing hardware in your kitchen can turn it from a banging, loud place into a pleasant and more stress-free room. It will also greatly extend the life of your cabinets.
Just a Few Hours for a Facelift
Going through and replacing the kitchen hardware also has the side benefit of making sure all the knobs and pulls are tight and feeling good to use.  One tip is to keep the old hardware and put it up for sale online.  That way you can amortize your costs a bit and don't have to feel bad about throwing all that old hardware away.  Somebody, somewhere, can use it!